Your commercial activities from A to Z



From opportunity to invoicing, including the creation of clear quotes, Odoo will transform your sales management.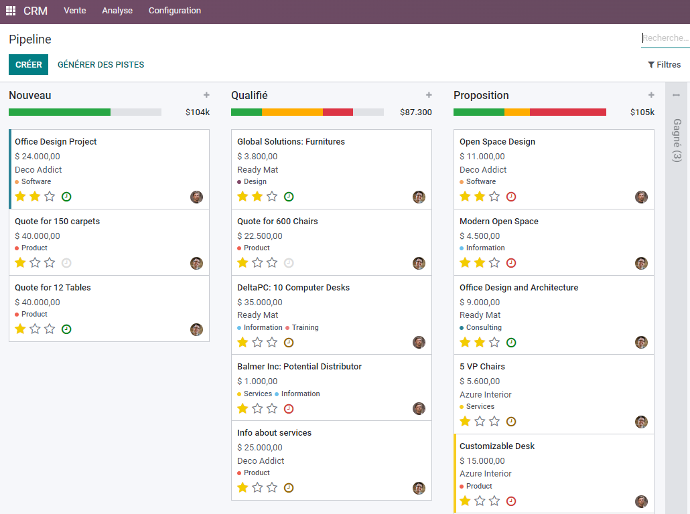 An ultra-precise pipeline
The Odoo CRM is designed to give you an overview of all your prospects at a glance. From your fully customized pipeline, you can manage all your sales activities and never miss an opportunity. Moreover, your CRM will become a centralized database to store all customer knowledge in one place. Odoo will calculate the probability of winning opportunities to enrich your analyses.
Clear and online quotes
From your opportunity, create your offer and send it directly from Odoo. Your client can view the quote online, sign it, and even make a payment to streamline the entire process and save you time. You can also configure optional products to upsell, and communicate directly with your client from the document for centralized communication.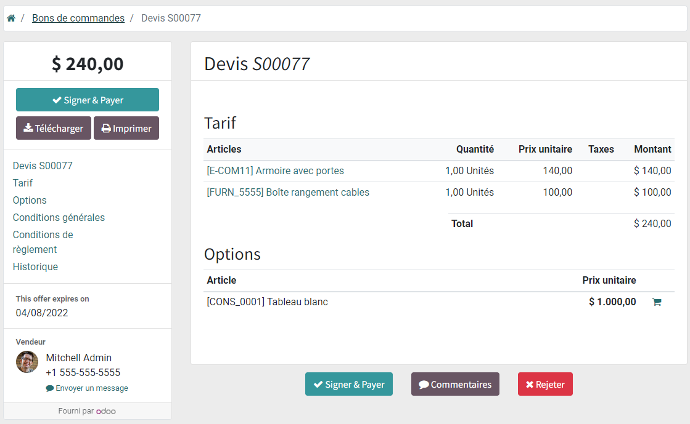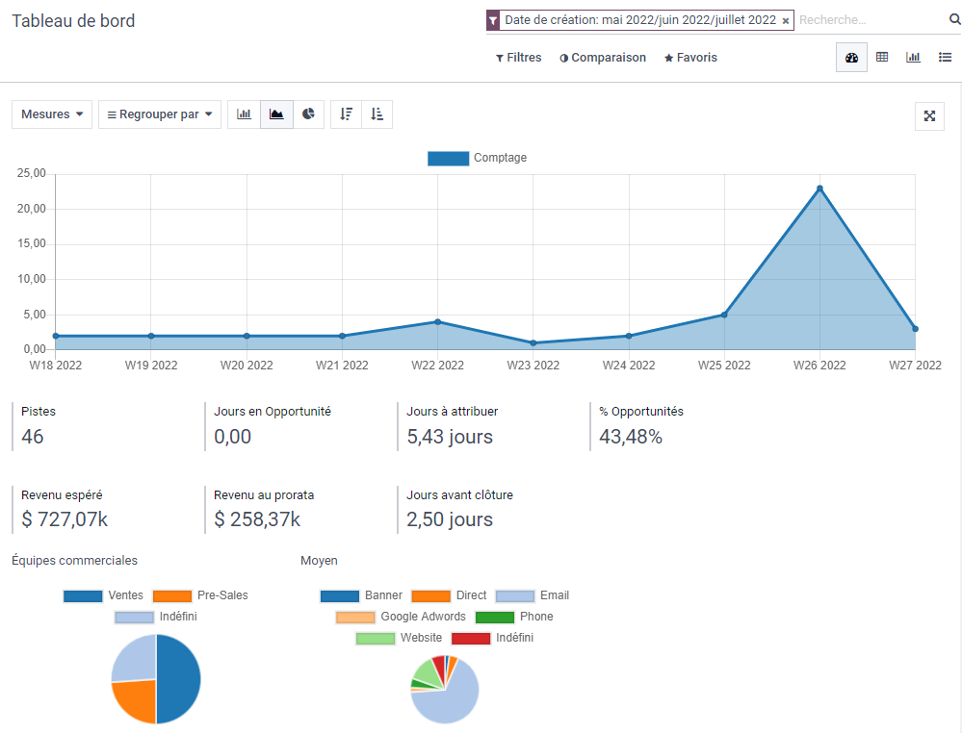 Analyze your sales in real-time
The CRM and Sales dashboards allow you to analyze the sales performance of your company without the need for business intelligence tools. As soon as an opportunity or quote is created, it is automatically included in your reports, ensuring greater efficiency in analyzing your sales figures.
​In addition to the "Dashboard" view, Odoo also allows you to manage your figures using pivot tables to perform analyses on multiple levels, such as sales by customer, by product category, and by date.
Perfectly integrated with other applications
No more double entry and the use of multiple software. Nalios helps you set up your internal processes and connects them to your sales management in a single tool.
We guide you

at every step
Notre priorité est de vous rendre autonome dans votre gestion commerciale Odoo, nous vous formons et vous conseillons dans tous les domaines.
Gestion des équipes commerciales
Objectifs de ventes (individuels et par équipe)
Gestion du pipeline & activités
VOIP
Modèles de devis
Configurateur de produits
Formations avancées CRM & Ventes
Paramétrage des produits & services
Intermédiaires de paiement en ligne
Devis en ligne
Intégration avec les autres applications
Reporting standard et sur-mesure
Ils nous font confiance pour leur gestion commerciale
Vous voulez en savoir plus?
Contactez-nous