Your integrated accounting

Discover how Odoo accounting makes your life and the daily management of your business easier.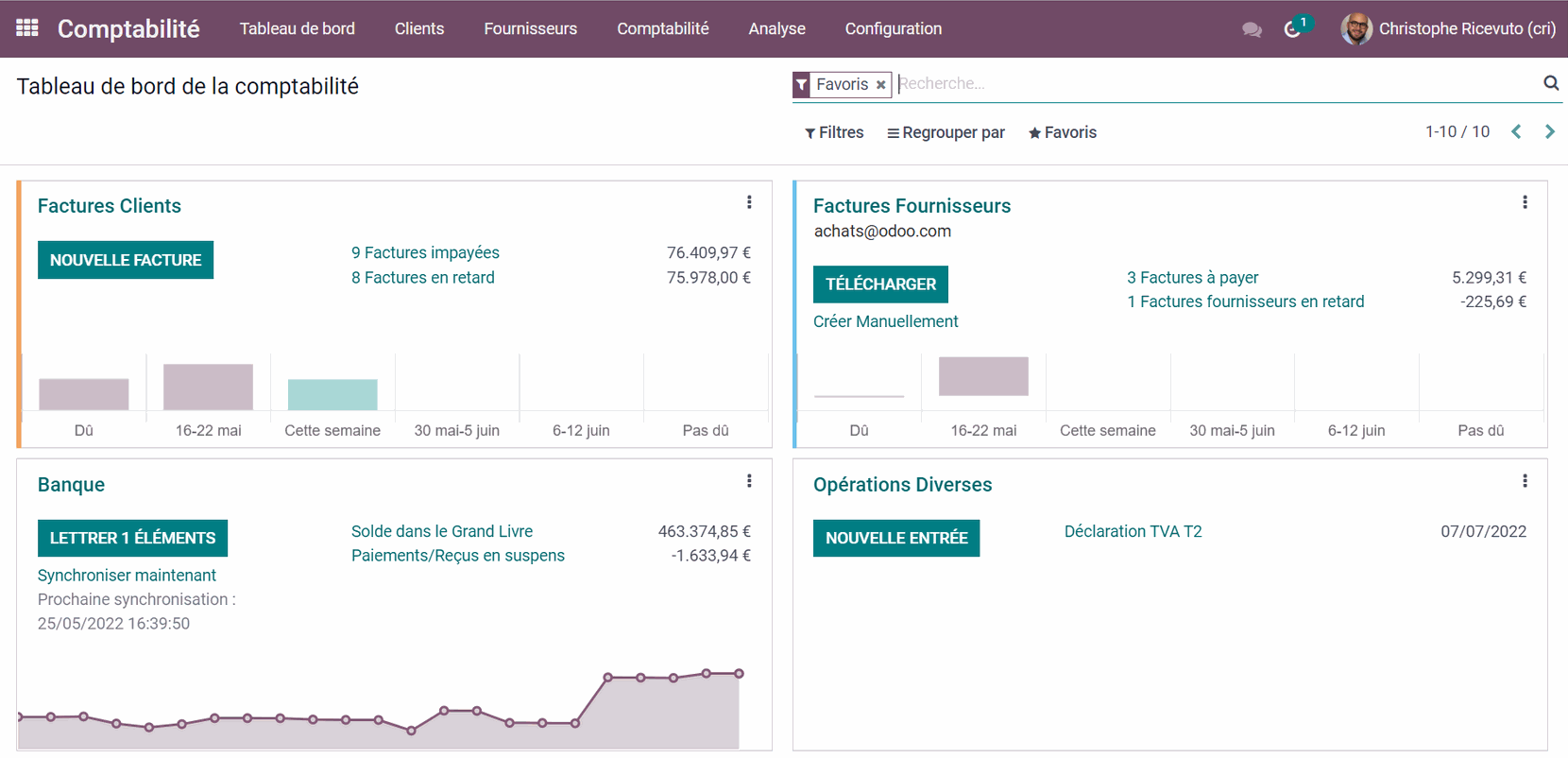 A crystal clear dashboard.
At a glance, the Odoo accounting dashboard allows you to control all of your accounting operations in one place. Synchronize your banks and reconcile your transactions, upload your supplier invoices and Odoo will scan and encode them for you, quickly check your unpaid invoices, automate your fixed assets, do your VAT return and generate all your accounting reports with a few clicks.
Perfectly integrated with other applications
No more double entry and sending invoices to your accountant, Nalios helps you set up your internal processes and connects them to your accounting in a single tool.
Our consultants

are experts on Odoo Accounting
No need for costly integrations with accounting tools. We have helped dozens of companies deploy and configure their accounting for a fraction of the price of an integration.
We guide you

at every step.
Notre priorité est de vous rendre autonome sur la comptabilité Odoo, nous vous formons et vous conseillons dans tous les domaines.
General configurations (chat of accounts, taxes, etc.)
Taking over your accounting.​
Bank synchronization
Automatic bank reconciliations
Automatic management of fixed assets.
Deferred expenses & revenues
Expense reports management
Integration with other apps
Multi-company & Consolidation
Multi-level analytical accounting
OCR & Purchase/Invoice reconciliations
Standard and custom reporting
They trust us for their accounting
Want to know more ?
Contact us